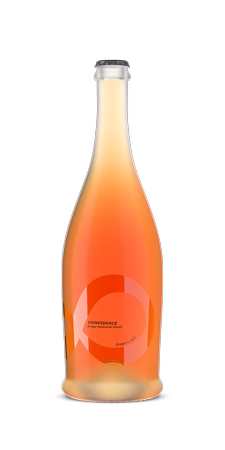 VINEYARD:
Pinot Noir: Sourced from Naramata vineyard heavy clay loam
Pinot Gris: Estate Vineyard Okanagan Falls very light sandy soil
WINEMAKING:
We keep and store the CO2 from the fermentation and inject it back during bottling to create these small soft bubbles. No second fermentation, no traditional Champagne process, no aging on yeast, no sur lie. Without all this, the wine is younger, fresher with powerful and intense fruit flavours. Think of it as an uncomplicated Okanagan "Prosecco".
TASTING NOTES:
Wild strawberries, Rainer Cherries abound in this creamy frizzante wine. Crisp, fresh field berries mingle with a hint of pink grapefruit to make this a refreshing summer sparkler. The Pinot Gris portion magically transforms the wine to a "cream-soda" finish.
FOOD PAIRING:
LUNCH, BRUNCH, DINNER, BEFORE or AFTER… very easy to pair as the wine has a refreshing acidity which makes it an outstanding & exciting food wine. No need for orange juice anymore.
AVAILABLE:
Private Liquor stores, BC VQA stores, Save-on-Foods grocery stores, fine restaurants & winery directly.
Wine Specs
Vineyard Designation
Pinot Noir, Summerland , Pinot Gris, Okanagan Falls Estate Vineyard
Bottling Date
August 2019
Product Reviews
Liisa Tuhkala
(Jan 14, 2020 at 6:33 PM)
I have been travelling from Alberta for 5 years now to pick this up since I've first tried it!! I can't get enough of this perfect blend of flavours. It keeps so well too, so you can have a glass a night, if you can withhold that Is.
Patricia Miller
(Jun 21, 2020 at 11:24 AM)
2 nights ago we opened a bottle of your 2011 Frizzante style Rose which we had been given several years ago and it is amazing. We enjoyed the blend of flavours. It kept beautifully overnight and we were able to enjoy it again last night.