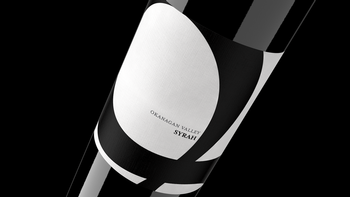 Only 198 bottles produced of our 2018 Syrah! All bottles are numbered & signed by the winemaker himself. Perfect for aging and a unique gift or dinner party size.
Tasting Notes: Mother Nature and the extensive Vineyard work paid off. Definitely a cold climate Syrah with all the spices you can wish for. No – we do not add fresh ground pepper, just 100% Syrah grapes. Hibernated for 12 months in French Oak to add extra texture. Single Vineyard, single varietal wine, lots of attitude which tastes best with 4 years aging.
Vineyard:
100% Estate Vineyard Summerland, winery location
Enjoy: till 2022 - 2024
Dryness level: zero (0gr/L)
SHIPPING CODE: MAGNUM
Use on orders for Magnum bottles to receive $15 off shipping in BC & AB.
Wine Specs
Bottling Date
November 2018