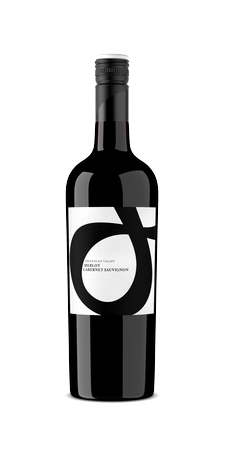 TASTING NOTES:
60% Merlot- an Okanagan beauty combined with equally renowned Cabernet Sauvignon blends together into red wine heaven. 40% Cabernet Sauvignon provides the structure (dark flavour of black currant and ripe bell pepper) while the Merlot shows off a rich juicy/ jam component.
FOOD PAIRING:
So versatile when it comes to food pairing. This wine is made to complement your dishes, not to outdo them. You won't get tired of this wine as it has a wonderful structure combined with soft tannins and fruit. Have it with roasts, BBQ, charcuterie, or just a good book.
VINEYARD:
Merlot: Estate Vineyard Okanagan Falls very light sandy soil
Cabernet Sauvignon: sourced from Naramata, heavy clay loam

WINEMAKING:
The winemaking is very old fashioned as we crush the grapes, ferment them on the skins and press the skins. The malolactic fermentation happens right after, in a temperature controlled environment. The wine hibernates unfiltered for 12 months in French oak barrique barrels. We use 30% new and the balance in 2-5 year old barrels as we are after a nice, structured oak taste which does not dominate the wine. Bottled under screwcap in December of the following year.


Wine Specs
Fermentation
Fermented on the skins, punched down morning and evening for two weeks
Bottling Date
November 2018
Tannin
12 month French oak