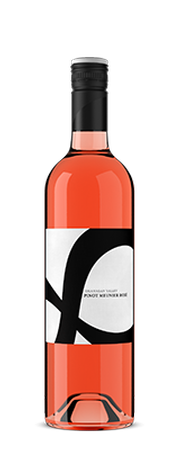 VINEYARD:
Estate Vineyard Summerland (winery location) in famous Trout Creek area. The whole Trout Creek area developed thru alluvial deposits from the higher mountains. All the fertile soil washed down and created this small land years and years back, which is home to the vineyard located beside a posh neighbourhood.
WINEMAKING:
24 hrs skin contact, gently pressed extracts all the intense flavours we are after. No blending, no bleeding, very simple straight forward winemaking.
TASTING NOTES:
"Sexy pink" fruit explosion in your glass; everything that's red; raspberries, pink grapefruit, strawberries, watermelon, plum and rhubarb is just the tip of fresh fruit "ice berg" that you will find in this wine. But, as all our wines, enough acidity to keep it alive.
FOOD PAIRING:
Category dangerous sipper! Rosé works with all your summer cuisine, BBQ meat or veggies, fresh salads, seafood, pork, pasta basically nearly everything. Great with Festive turkey or ham too as a rosé can please a lot of different food groups.
AVAILABLE:
Some Private Liquor stores, fine restaurants & winery directly
Wine Specs
Vineyard Designation
Pinot Meunier Rosé, Summerland Estate Vineyard
Fermentation
24 hour skin contact in stainless steel
Bottling Date
February 1 2019