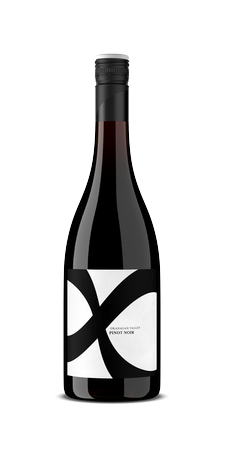 TASTING NOTES:
This wine is layered with classic Pinot Noir aromas of cherry, red plum and notes of cedar. It is an elegant yet robust wine which delivers a gentle hint of spice & a smooth long finish. Fine tannins give a great texture too. We are not after a woody/massive wine and prefer to stay on an elegant & soft Pinot Noir expression.
VINEYARD:
Estate Vineyard Summerland (winery location) in famous Trout Creek area. The whole Trout Creek area developed thru alluvial deposits from the higher mountains. All the fertile soil washed down and created this small land years and years back, which is home to the vineyard.
WINEMAKING:
The winemaking is very old fashioned as we crush the grapes, ferment them on the skins and press the skins after. The malolactic fermentation happens right after, in a temperature controlled environment, as this bacteria is super sensitive. The wine hibernates unfiltered for 12 month in French oak barrique barrels. We use new and older barrels as we are after a gentle oak taste. Bottled under natural cork in December of the following year.
FOOD PAIRING:
Tuna steak, duck, truffle popcorn, goat cheese & spinach salad or any vegetarian dish. Especially good with mushroom risotto.
AVAILABLE:
Private Liquor stores, fine restaurants and winery directly.
Wine Specs
Vineyard Designation
Summerland Estate Vineyard
Fermentation
Fermented on the skins, punched down morning and evening for two weeks
Tannin
Aged 12 months in French Oak