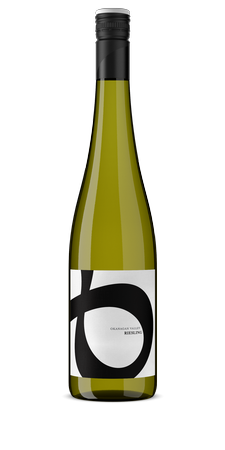 TASTING NOTES:
If there is a cliché about Rieslings being too sweet, taste this! This wine will make you re-think Riesling. Yes it has the sweetness but instead of being sticky, your nose gets greeted by intense exotic fruit aromas like passion fruit, mango & juicy pineapple. Incredible balanced acidity rounds it up to a textbook Riesling example.
FOOD PAIRING:
Pairs wonderfully with intensely flavoured foods. Our favorites are aged or sharp cheeses - Manchego, Blue Cheese, and Gruyere. The intense fruit in this wine pairs beautifully with spicy dishes as well!
VINEYARD:
100% Riesling, 100% Estate Vineyard Okanagan Falls with very light, sandy soil.
The vineyard planted in 1985 produces year after year outstanding, clean, and aromatic fruit. The quantity is low but the excellent quality makes up for that. After all, we must grow the flavours in the field, as only from there a great wine can be produced
WINEMAKING:
We choose the picking date by the acidity level and not by the brix level of the grapes. This is very important to create a lively & well balanced Riesling. Ferments only in temperature controlled stainless steel tanks so we can stop the fermentation when needed. And that's all the intervention we do as the wine making style is pretty much "less is more". Bottled a few month later, all under screw cap to preserve freshness the longest.
Product Reviews
Hans-Ulrich Anielski
(Oct 20, 2020 at 9:39 PM)
We just love this Riesling and now sorry for not buying more. It has such a lively, refreshing taste, almost feels like drinking a fine Prosecco but this Riesling has more body. Thank you Stefanie for being such a good hostess when we were there tasting. Danke für die wunderbare Weinprobe.
Melody Hallen
(Nov 4, 2020 at 2:44 PM)
I would have to say that's probably one of the nicest white wines I've had since moving to the Okanogan three years ago really nice and fresh and I love the clarity I bought it without testing. We arrived at the winery one day about 20 minutes before closure and just on a whim I thought I'd try it very good
Phil
(Dec 19, 2020 at 6:29 PM)
Just had this with Chinese. An amazing pairing.