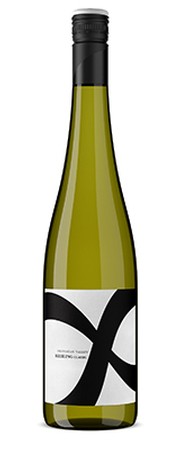 VINEYARD:
100% Riesling, 100% Estate Vineyard Okanagan Falls with very light, sandy soil.
The vineyard is now 33 years old and produces year after year outstanding, clean, aromatic fruit. The quantity is low but the excellent quality makes up for that. After all we must grow the flavours in the field, as only from there, a great wine can happen.

WINEMAKING:
We choose the picking date by the acidity level and not by the brix level of the grapes. This is very important to create a lively & well balanced Riesling. Ferments only in temperature controlled stainless steel tanks so we can stop the fermentation when needed. And that's all the intervention we do as the wine making style is pretty much "less is more". Bottled a few month later, all under screw cap to preserve freshness the longest.

TASTING NOTES:
The Queen of German wines offers oodles of fruit and acidity in perfect balance. It features a scintillating fruity lemon nose, apples on the palate, and an amazing minerality. A Riesling which will surprise & convince at the same time, as it is not sweet at all and for that reason a matchmaker when it comes to food pairing.

FOOD PAIRING:
West coast Cuisine, baked cheese dishes, seafood, chicken, veal, pork, pasta, grilled veggies or just a plate of charcuterie… it's endless.

AVAILABLE:
VQA, Private Liquor stores, fine restaurants & winery direct.

Wine Specs
Bottling Date
January 31 2019
Product Reviews
Sam Hauck
(Jul 23, 2020 at 5:31 PM)
(Note: This is for the 2016 vintage). If anyone in BC knows how to make quality riesling, it is Bernd and Stefanie Schales. They left Germany in 2003 with a 237-year family winemaking legacy. They settled in Canada and opened their Summerland winery in 2007 and now have twelve vintages under their belt. The grapes for this wine come from 31-year old vines on an Okanagan Falls property. Straw coloured with medium-minus intensity. Classic riesling on the nose - diesel, minerality, citrus, apple and a hint of honey. Well balanced with good structure. The flavours mirror the nose followed by a medium-long finish with crisp mouth-watering acidity lingering. This is crazy good BC riesling.