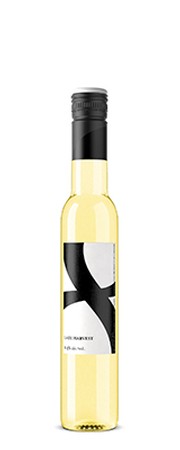 VINEYARD:
The soil in our Naramata Bench vineyard is silt loam with distinct organic matter which generates a highly favourable rooting zone. Fine textured loam silt loam with a western aspect provides additional ability to accelerate fruit maturation as fruit clusters have extended exposure to afternoon light. The conditions are optimal for extended fruit hang time to further enhance flavour.

WINEMAKING:
We choose the picking date by the acidity level and not by the brix level of the grapes. This is very important to create a lively & well balanced Riesling. Ferments only in temperature controlled stainless steel tanks so we can stop the fermentation when needed. And that's all the intervention we do as the wine making style is pretty much "less is more". Bottled a few months later, all under screw cap to preserve freshness the longest.

TASTING NOTES:
Lush ripe pear, candied lemon, and honey with tingling acidity. A silky mouthfeel and long complex finish.

FOOD PAIRING:
BC Scallops, charcuterie, aged cheese, grilled peaches or fruit tartelette.

AVAILABLE:
Private Liquor stores, fine restaurants & winery directly.

Wine Specs
Bottling Date
February 2 2019