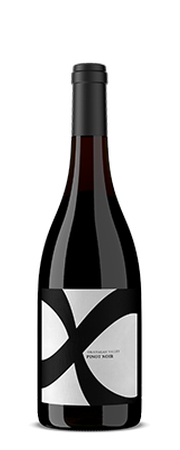 VINEYARD:
The grapes used for this vintage are from Ralph Sureman (Naramata Bench), which we used in the past for the Confidence. As our Pinot Noir vineyard is still maturing (year 3) and not producing significant amount of grapes yet, we use the grapes from a trusted grower. The soil in Naramata is dense, loamy and creates mature Pinot Noirs.
WINEMAKING:
The winemaking is very old fashioned as we crush the grapes, ferment them on the skins and press the skins after. The malolactic fermentation happens right after, in a temperature controlled environment, as this bacteria is super sensitive. The wine hibernates unfiltered for 12 month in French oak barrique barrels. We use new and older barrels as we are after a gentle oak taste. Bottled with a screwcap in December of the following year.
TASTING NOTES:
This wine is layered with classic Pinot Noir aromas of cherry, raspberry and the typical truffle notes. It is an elegant yet robust wine which delivers a gentle hint of spice & a smooth long finish. Fine Tannins give a great texture too. We are not after a woody/massive wine and prefer to stay on an elegant & soft Pinot Noir expression.
FOOD PAIRING:
Tuna steak, duck, truffle popcorn, goat cheese & spinach salad or any vegetarian dish.
AVAILABLE:
Fine restaurants and winery directly.
Wine Specs
Vineyard Designation
Naramata Bench